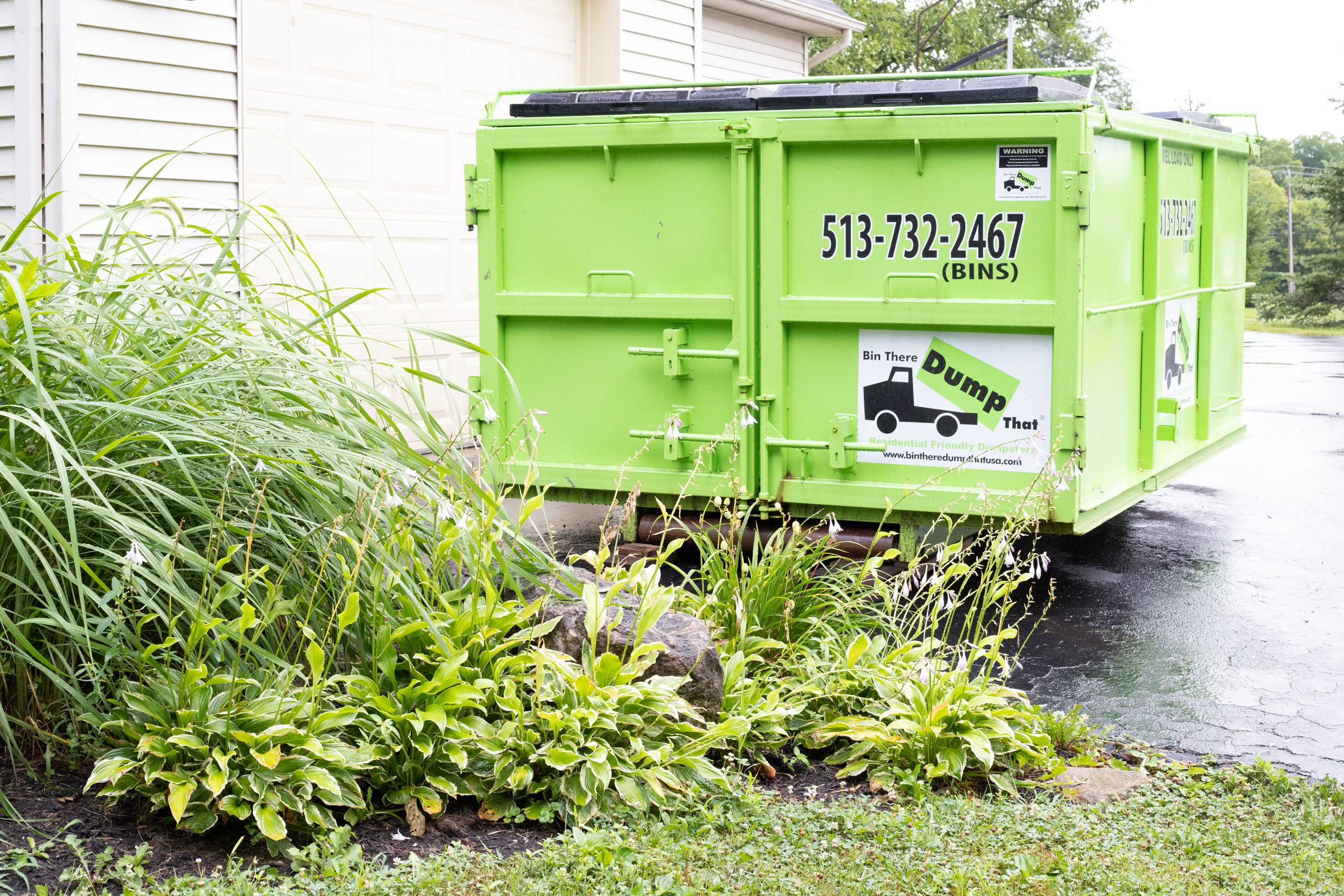 As a Real Estate agent, anything that helps make a move easier will always catch my attention! And that must be why when I spotted a truck with a specially sized dumpster bin on the back, while at a UDF while getting gas, that Bin There Dump That became a business I needed to know more about. My first impression was excellent as I approached the driver, Jerry, at the gas station to find out more. He was friendly, prepared, and happy to tell me all about the variety of sizes and services that the company offers, including shorter, thinner dumpster bins that fit on a truck the size of a large pick-up and conveniently in driveways and backyards.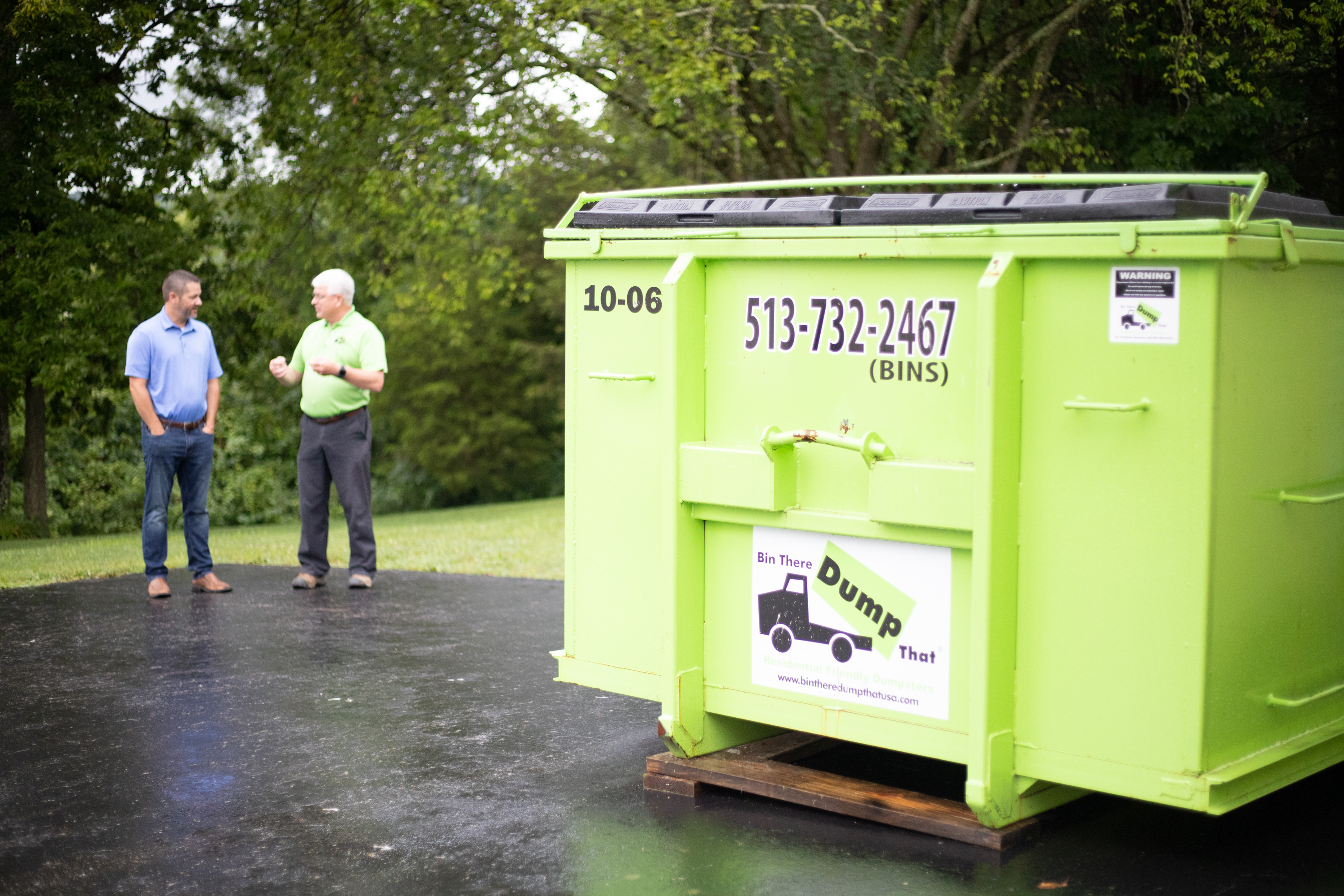 I was happy to find out that Bin There Dump That is right here in our community of Batavia, Ohio, but they serve all of Cincinnati and Northern Kentucky, and now that I am aware they are around I see their trucks often! And while Bin There Dump That is a franchise, this one is owned by a local man, John Gauch, who's family is proudly active in our community and love living in Cincinnati. I contacted John about learning more about his business and he was happy to talk to me and show me around. I feel like he gave me the VIP treatment!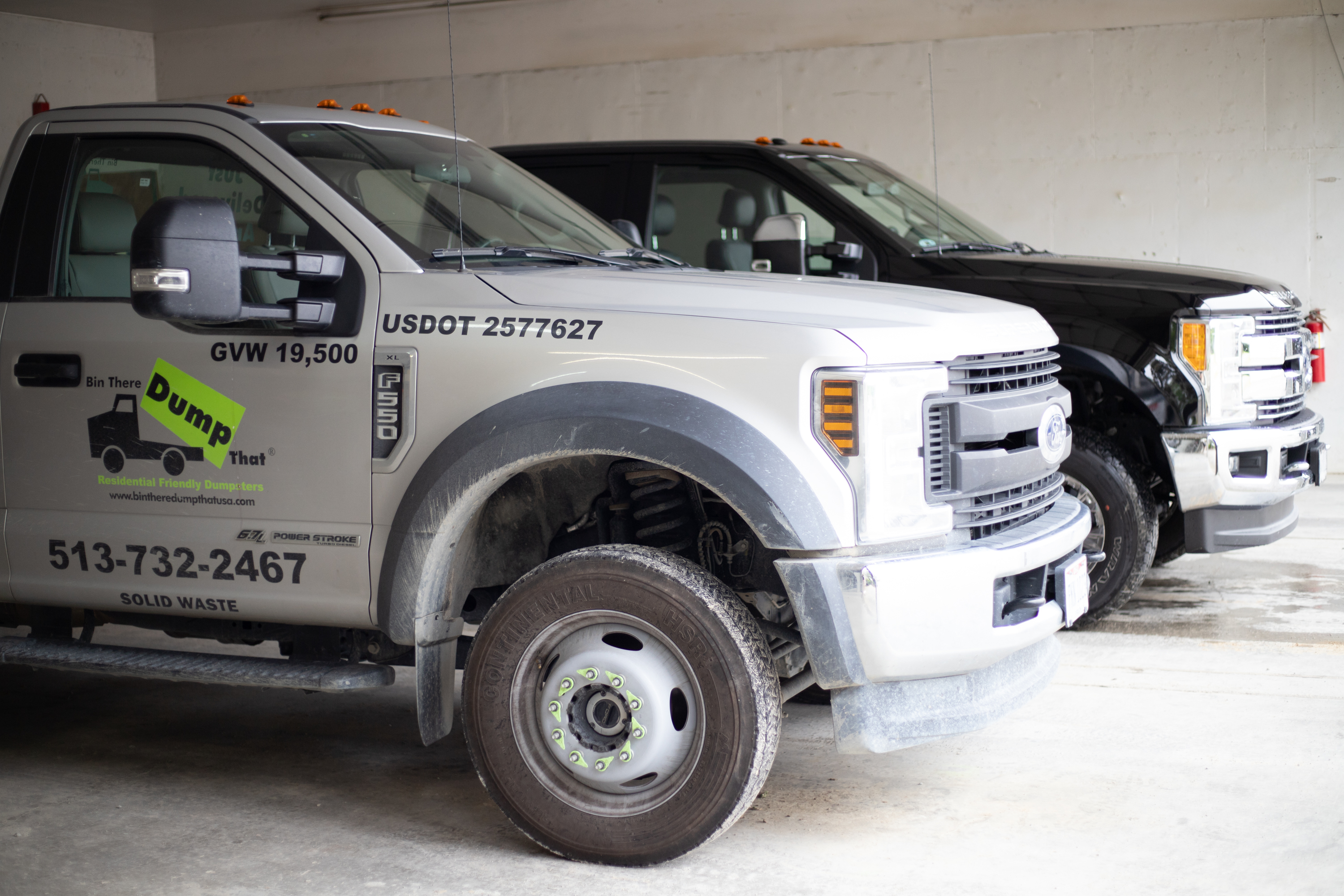 I really enjoyed getting to know John and his story when I visited his Bin There Dump That location. He told me that he spent 30 years traveling and working in the aviation industry. Eventually, that landed him and his family in Florida for a short while, but Cincinnati was home and they returned. After the move back John was looking for a business opportunity and found Bin There Dump That, and he started with just a few trucks and dumpsters, but with great customer service and a love for his community, John grew his business quickly.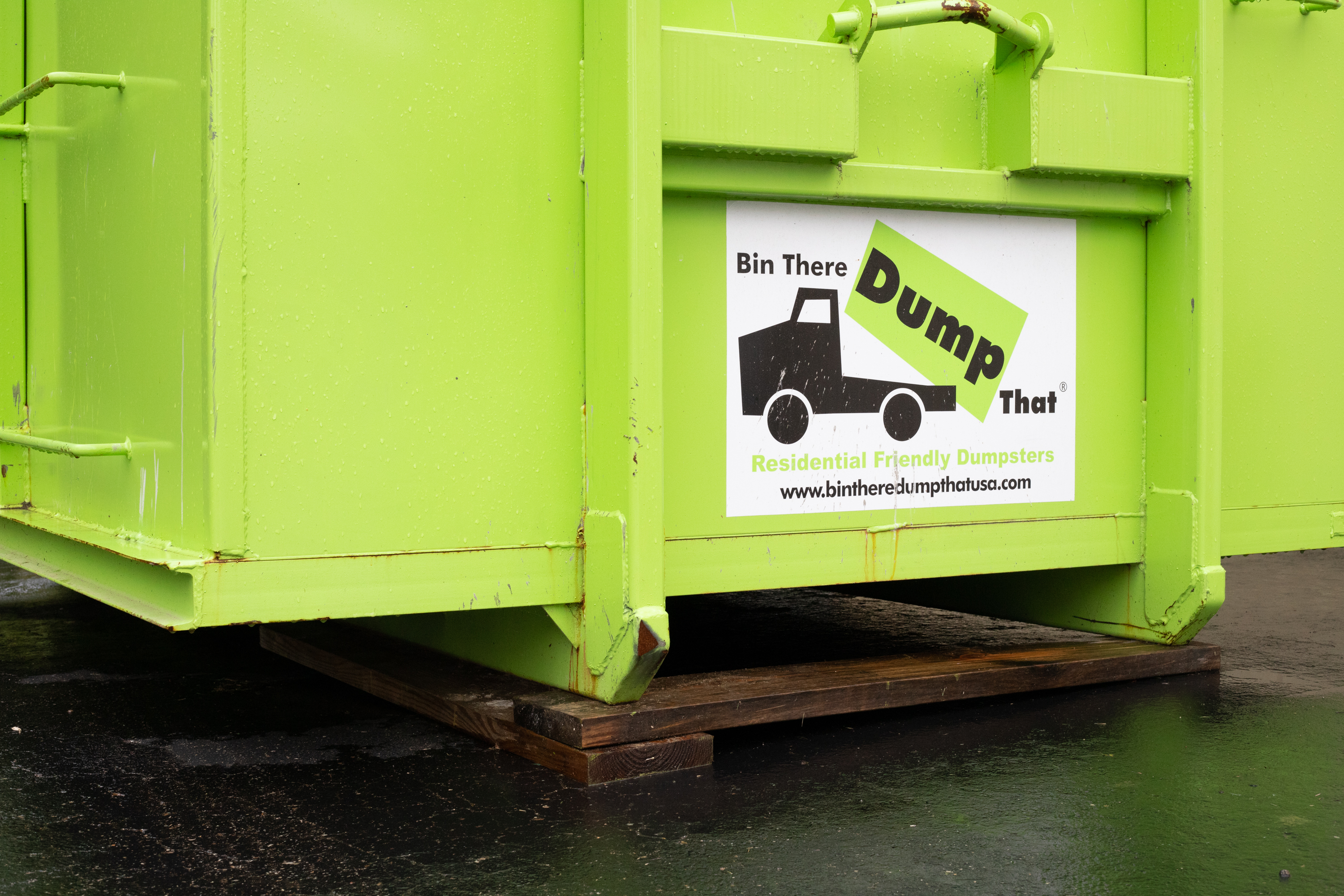 What I loved about his story was that part of his motivation to get started was seeing a need, and that need was when he was moving he would have found it very helpful to have a service like Bin There Dump That to easily get rid of the things he was not bringing with him. He told me that a great tip is to get rid of all the extra stuff as you are staging the home to sell. Find a small space to put the things you need and let the rest go, and having a dumpster bin the width of a car to fit by your house is a great idea! I can highly recommend John and his team for this task! After the wonderful experience I had learning about his business I can bet on the fact that using his company's services with be just as great of an experience!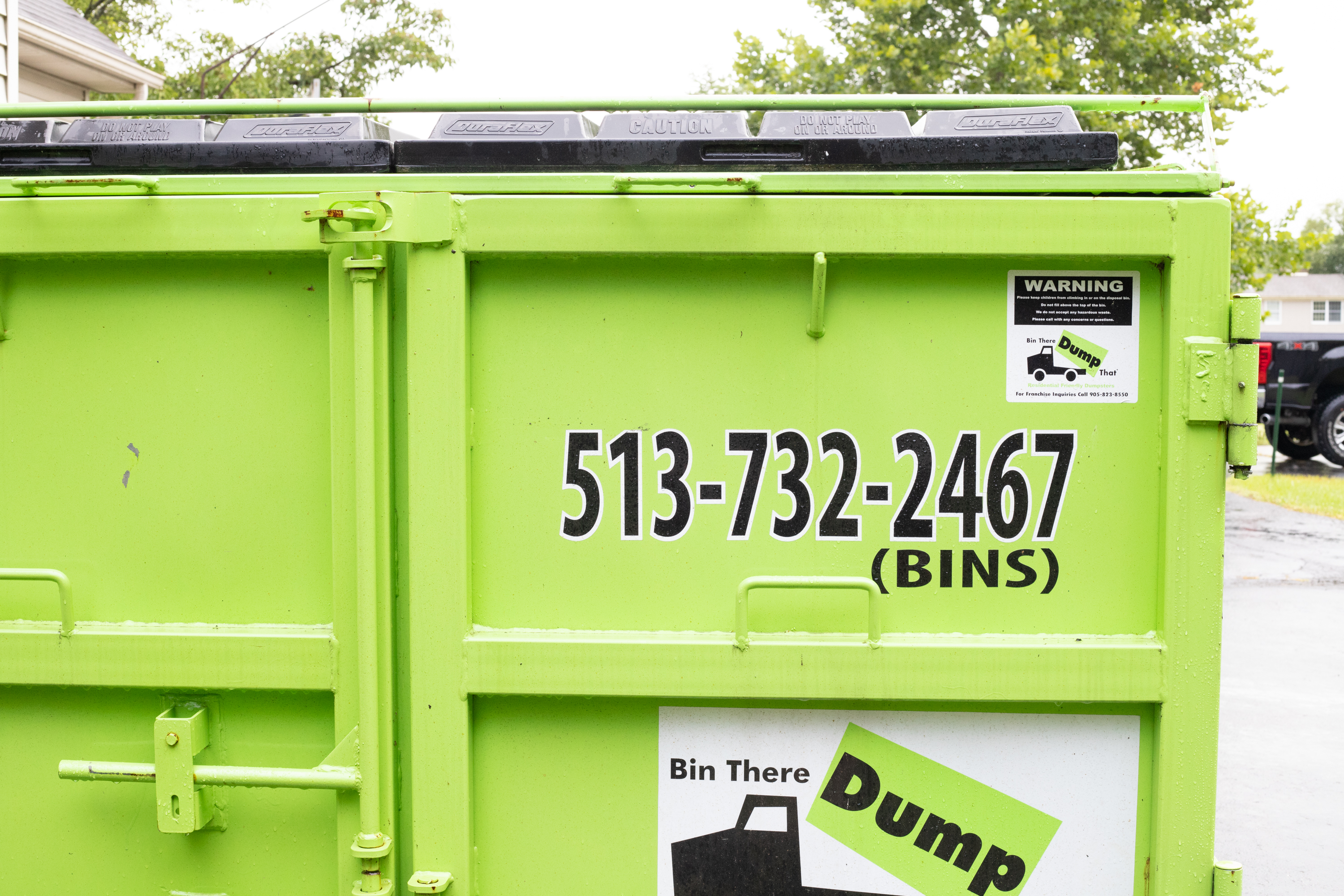 Bin There Dump That is not just for a home purge when you move, they are great for all kinds of home projects. Remodeling, new roof, large landscaping job, spring (or fall) cleaning! When you call they will listen to all your needs and get you the best service for your project. They will also make sure that wherever they park the dumpster bin is protected from the bin. Excellent people and excellent customer service!