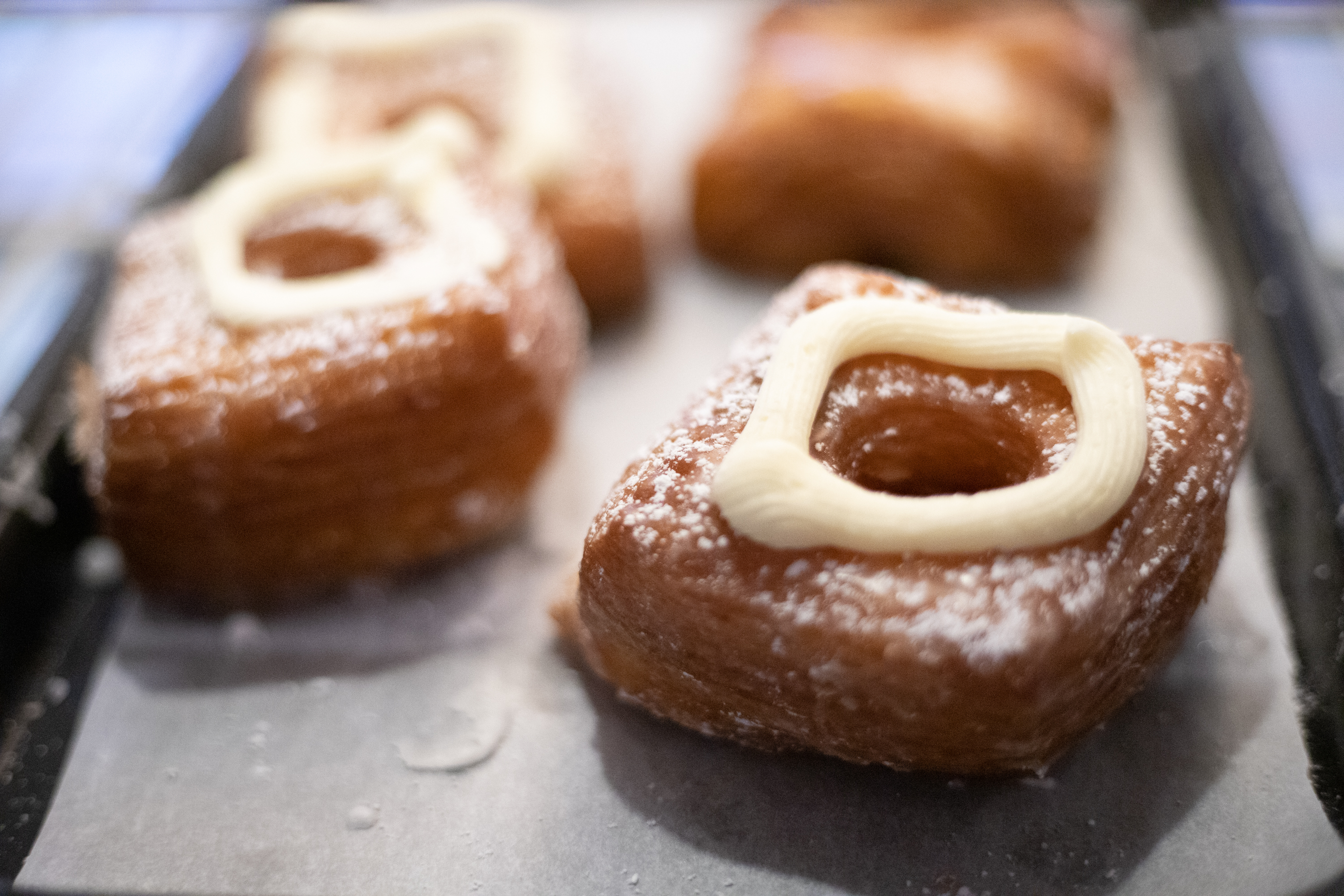 If you have not yet tried my favorite breakfast spot I think most people would tell you that you are missing out! Marcella's doughnuts is a family business and hands down has the best doughnuts you have ever had. This bakery has been in the heart of Ameila for 10 years as well as their Eastgate and Mt. Carmel locations. Their fresh gourmet doughnuts with creative flavors and toppings keep me coming back over and over.
The Amelia location is their primary shop. They are there every night starting to make doughnuts for the other stores to have fresh. However, this location also opens from 6-9 pm allowing you to get a bakers dozen of fresh Marcella's doughnuts for $10. My family loves Marcella's on a Saturday morning, but we don't hesitate to have them any night of the week.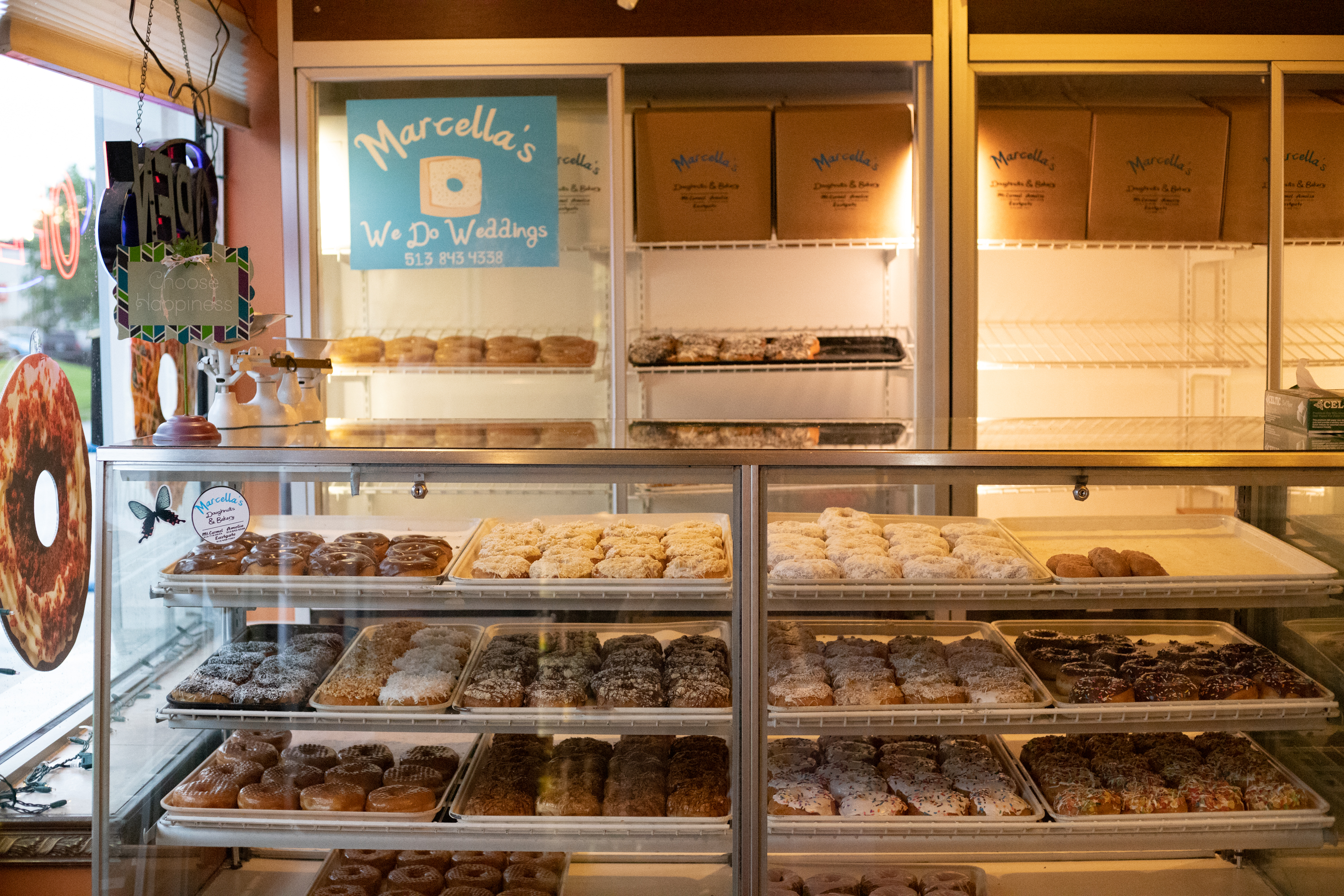 When I stopped in to find out more I was greeted with so much enthusiasm not only for their business, but to meet me as a regular customer. They told me that it is not uncommon for a customer to come in regularly enough that they know their name and doughnut order by heart. These kind of things really make a business more than a business and part of the community. They truly love what they do and it shows by the way they treat their customers.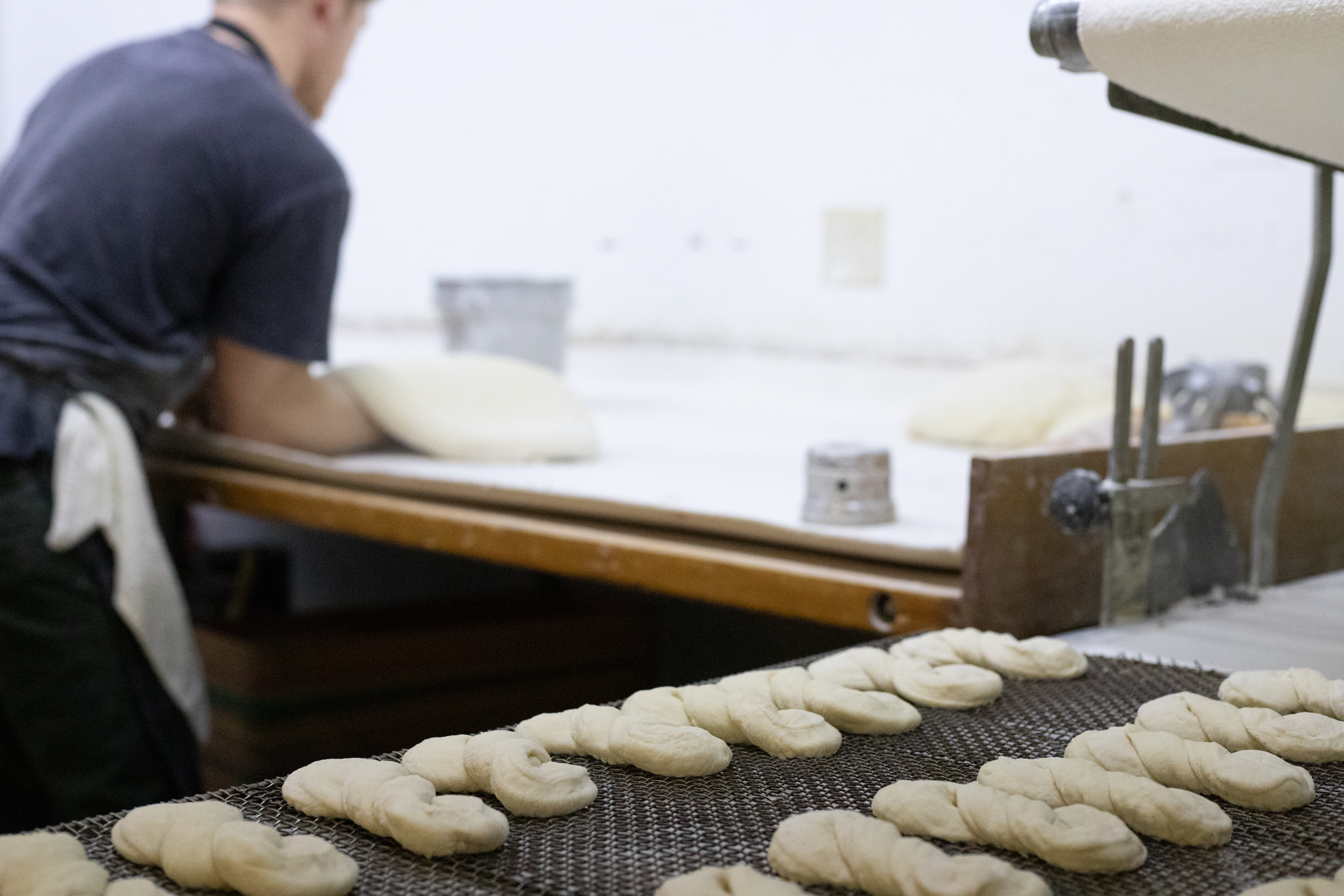 Marcella's Doughnuts is truly a special place with great energy that shows every time you go there. The cronuts are amazing and I just can't say enough great things about the culture they have created! Also, they want to provide great service for all occasions. They have made donuts for all kinds of weddings and events, just let them know what you need and they will work to make it happen. It is hard to go wrong with anything you get here. If you have not been yet, please stop in, and share your favorite with the community.